I have come to that stage in my research, when I go more deep into each individual I have in my database. I have now decided to look more into those few Swedish born Brits that served in the Great War and fell at the Western Front.
One of those was 2nd/Lt George Herbert Westerberg.
George was born in Gothenburg, in Gustavi parish, June 1st, 1879. He was raised by his Swedish born mother Jemina Marshall, born Andersson, and his father Johan August Westerberg in the town of Gothenburg. George had seven siblings, five brothers and two sisters. His mother Jemina was born in the English parish department in Gothenburg, "Engelska församlingen".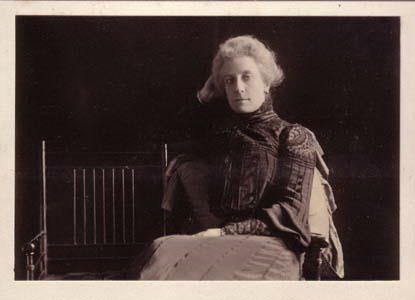 Some digitized newspapers mention that George went to England and became a businessman around 1899 at an age of 20. George is noted as absent in the Swedish churchbooks in 1901, and he probably left Sweden for England at around 1898-1899. There are no facts available for the moment that confirm the exact date when he left Sweden.
He lived near London with his wife Jane Westerberg, born Clark, and their two children. George became a natural british subject June 13, 1910, after have sworn the oath in front of Winston Churchill. George and Jane got married in the same period in 1910.
You can read more about George Herbert Westerberg through this eminent page:
http://www.hertsatwar.co.uk/biographies/232821/george-herbert-westerberg
The article says as follows:
"Citizen of Gothenburg fallen in France.
According to information to Gothenburg, has George Herbert Westerberg, the 4th in this month, (actually the 5th according to the diary) fallen in the fightings in France. He was born in Gothenburg and son to the architect and the member of parliament J. A. Westerberg, and was at his death 37 years old. He was a businessman in England and lived near London. He participated as a volunteer in the war on the British side and had officer rank. He is mourned by his wife and his two children, and by siblings in Sweden."
The picture below show their address, Porch Cottage, 15 Nightingale Rd, Bushey, Herts, in 1911.
George received his commission in the Royal Field Artillery, 106th Brigade in August 1915 and went to the front in March 1916.
In the beginning of September 1916 the unit fought in the battle of the Somme around the area of Maricourt in France, and in the diary from the period it is mentioned that the headquarter is stationed near the place called Briqueterie, north of the town of Maricourt. George is mentioned by name in the unit diary on September 5th, 1916. He died when a shell exploded close to him, when he was on his way back from an observation post.
George is buried at Dantzig Alley British cemetery. I will take a photo of his headstone when I visit him in July this year. On the picture below you can see the area where he was when he fell and where he is buried.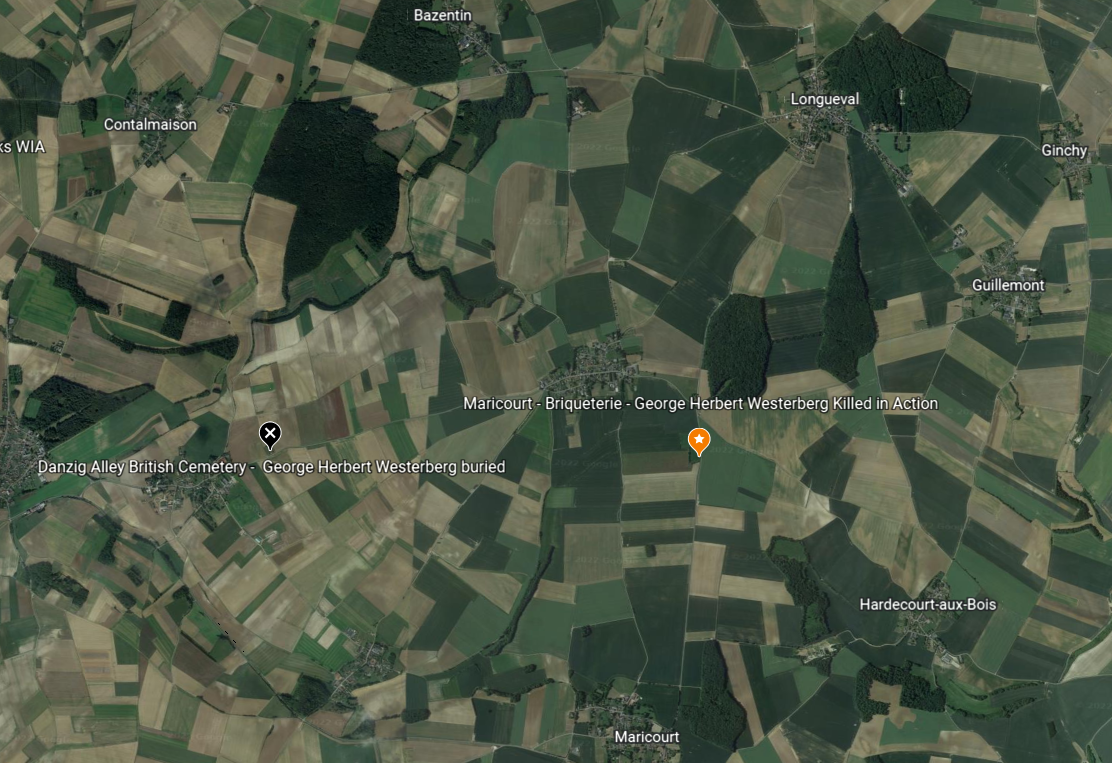 May George rest in peace.