click here to order the book!
Or:
Special offer for Great War Group Conference in Brighton 2023 – See below!
So finally, my first book about the Swedish born soldiers, who fought and fell in the Great War, at the Western Front, is almost finished! It is ready for the printer, and the first copy will be finished for printing next week!
This book is about those Swedish born soldiers who fought and fell in the Great War and are buried or Commemorated in Belgium. The book describes my passion, project and my research, Swedish emigration to the countries they served for, and small stories about those 48 soldiers who fought in WW1 at the Western Front, fell and are buried or commemorated in Belgium.
Special offer!
On October 20th to 22nd, 2023, I will participate in the Great War Group Conference in Brighton, and I will be able to bring a limited amount of books, to bring over to those who wants to buy my book, and have it handed over to them at the conference.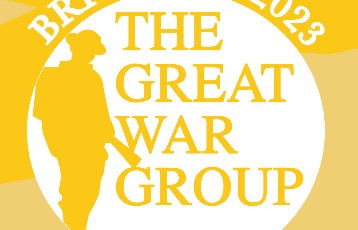 In this case it is only possible to pay in advance, so I don't have to handle any payments at the conference!
This one time special offer for Brighton Conference is:
£15
€18
$19
The original price for the book will be:
SEK 269:- + SEK 70:- for Shipping (Shipping abroad SEK 130:-)
If you will visit the conference, and want me to bring your copy, email me on the email below, to get the special offer payment link! The payment will be able to do with PayPal and Google Pay or card through Stripe!
As my space on the plane will be limited it will be first come, first served!
For those who are not able to visit the conference, the book will shortly be available here on my website, through the "shop" link in the main menu. It will be available to order on demand within two to three weeks, if everything goes according to plan.
Thank you very much for your support!